From the acceleration of automation and digitization to the challenge of ensuring the health, wellbeing and safety of our workforce, we are living in unprecedented times.
Distinguished panellists and keynotes, all experts and leaders in their fields, will speak to the transformation the industry is undergoing.
Keynotes, Industry Experts: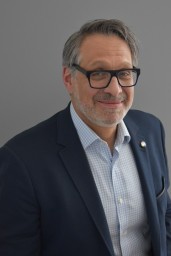 Pierre Lapointe, MBA
Strategic Advisor, Digital Transformation, BBA
Pierre Lapointe is a digital transformation expert. He has over 25 years of experience in mining and manufacturing with expertise in operational excellence, organizational change, business transformation and lean manufacturing. In each project, Mr. Lapointe leverages his extensive operational experience, leadership positions and track record as a champion of integrated operations to deliver high value to the client. He has worked for over 20 years in the aluminum industry, notably at Alcoa, where he became president of the Bécancour smelters.
Mr. Lapointe joined ArcelorMittal Mines Canada in 2012 as General Manager, Operational Excellence and was appointed CEO in 2014. His work to improve the performance of all business processes and bring all technologies to a world-class level left a lasting impression on the company. Mr. Lapointe subsequently joined BBA in 2020 as Strategic Advisor, Digital Transformation.
This keynote presentation will be moderated by: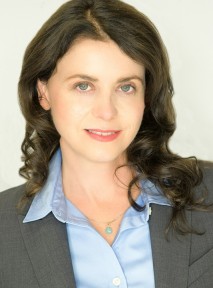 Laura Mottola, M.Eng., P.Eng.
Director, Digital Transformation, BBA
Laura Mottola is Director, Digital Transformation and a Partner at BBA. She was previously the President and CEO of Flow Partners, a Canadian consulting company operating in Chile that was acquired by BBA earlier this year.  As such, Laura also leads BBA's expansion into Latin America from Flow Partners' Chile base of operations. She is recognized globally as a leader in Lean Mining®, mining automation, and technology and innovation in the natural resources sector. Laura is a Mining Engineer with a Master of Engineering in Mining Automation from McGill University.
A seasoned professional and business leader with more than 25 years of global experience in mining, Laura, was named one of 100 most inspirational women in mining by Women in Mining UK in 2013.
Laura is dedicated to innovation and development, integration of concepts from other industries and a multidisciplinary approach. She is passionate about increasing productivity and teamwork through collaborative problem-solving and brings the leadership and vision needed to generate new opportunities.
Laura has personally worked with clients such as Goldcorp, KGHM International, Sierra Gorda S.C.M., KMC Mining, Rio Tinto Technology & Innovation, IAMGold, Freeport McMoRan Copper & Gold, Alcoa, Syncrude, Suncor, Cambior, Inco, and the Canadian Institute of Mining, Metallurgy, and Petroleum.
More keynotes will be confirmed soon